On Monday, February 3, 2020, Raven participated in a unique event South Dakota School of Mines and Technology (SD Mines) in Rapid City, SD. The event was hosted by the SD Mines Women in Science and Engineering (WiSE) program, which is designed to educate, recruit, retain, and graduate academically-motivated women in STEM fields.
At the event — which was attended by about 100 female engineering students — Sara Venhuizen, Raven Aerostar Systems Engineering Team Lead, participated in an open forum discussion with four other female STEM professionals. Students were invited to ask questions on any topic they chose.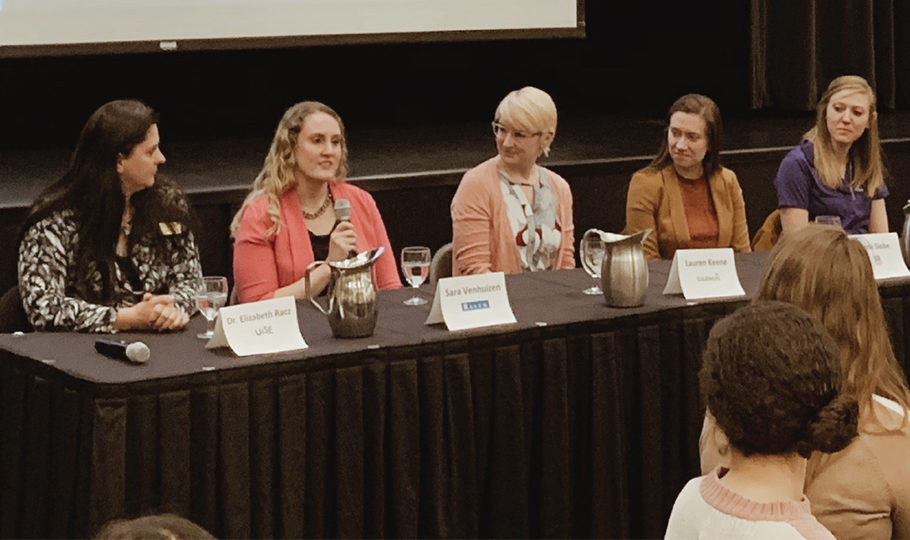 It was a fantastic experience. Questions from the students ranged from how to succeed during internships, finding a good job post-college, and work-life balance. Many of the students were concerned with finding a company that had a good culture and good support for new engineers, and I was able to say with confidence that Raven fits the bill. I was proud to represent Raven, give some advice to female engineering students, and hopefully help recruit some new talent."

— Sara Venhuizen, Systems Engineering Team Lead, Raven Aerostar
In addition to the forum, the SD Mines WiSE group sponsors monthly programming, including industry/alumni talks, networking workshops, discussions on work/life balance, and study groups. This was Raven's second year sponsoring the WiSE Program.