We are dedicated to quality and continuous improvement in our service and processes at Raven. Raven Aerostar's Mary Palmer, Business Analyst I, and Paula Boschee, Contracts Manager, not only provide high-quality service; they have gone above-and-beyond to develop proposal and quotation development tools and processes that consistently generate top-notch proposals. Congratulations, Mary and Paula, for being named August's Team Member Spotlight winners!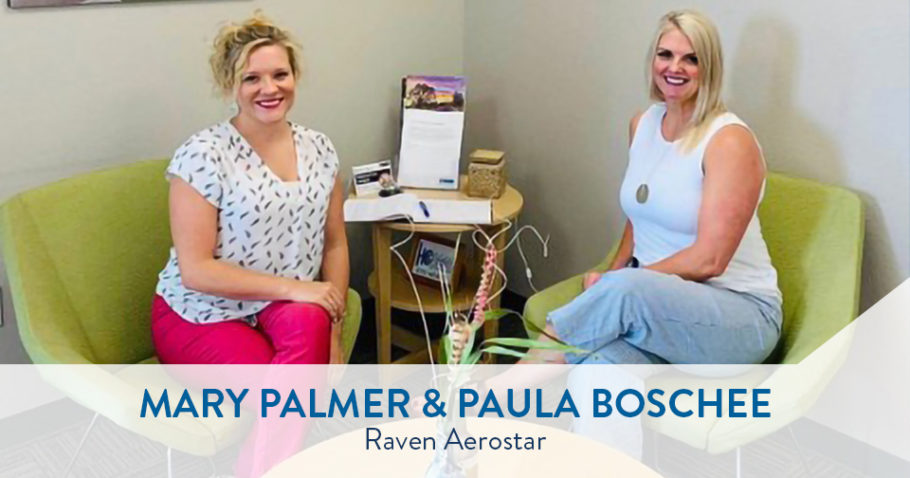 Awarded for Excellence in Quality
Mary and Paula consistently provide quality service in the critical function proposal and quotation development. They each provide a unique function required in every submission of accurate costing; review of customer terms and conditions; and generation of the business proposal, often in a customer's defined format.
There are often last-minute changes in every proposal, either driven by our efforts or requests from the customer. Also, the fast-paced nature of the business often drives the team to be completing proposals very close to the submission deadline. On numerous occasions, Mary and Paula have spent late nights and weekends, usually on very short notice, to make these final changes.
As such, Mary and Paula have both driven our tools and processes to consistently generate high-quality proposals.
Despite the number or changes and urgency required, the improvement to our proposal development process is easily measured. It is a rare occasion for a customer to ask for clarifications or corrections of Mary and Paula's work product."

— Kurt Sehnert, Business Development Manager, Raven Aerostar
Thank you, Mary and Paula, for your dedication to providing consistent, high-quality proposals!